A number of holiday-season pop-up shops will open soon at two downtown La Crosse locations, in a new effort modeled after a pop-up shop program that's about to begin its fifth year in Viroqua.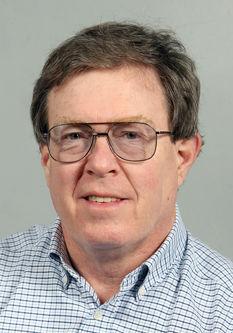 Meringue Bakery, Driftless Skincare and several other businesses will be part of the Pearl Street Pop Up group that is expect to open Oct. 26 in the former Stamp 'n Hand storefront at 200 S. Fourth St. Their grand opening also will be that day.
Meanwhile, Gene-Michael Addis plans to open his Mercantile on Main pop-up shop on Nov. 9 at 506 Main St.
Driftless Skincare owner Sara Kujak, who makes and sells natural skincare products, has helped organize Pearl Street Pop Up. Besides her business and Meringue Bakery, she said it includes Jason Ray Photography, Paterfamilias, LaCrossome Clothing Co., Good for You Apothecary and Carlson Roasting pop-up shops. Pearl Street Pop Up also will sell items from Kitchypoo, Annie Goldman Stoneware Pottery and artPOP of La Crosse, she said.
Hours are expected to be 10 a.m. to 6 p.m. Monday, Tuesday and Wednesday; 10 a.m. to 7 p.m. Thursday and Friday; 10 a.m. to 4 p.m. Saturday and 11 a.m. to 3 p.m. Sunday, Kujak said.
The group has a Facebook page that will have an events calendar listing classes to be taught there.
"I think everybody (participating in the group) is kind of thinking" about having their own downtown shop, Kujak said. Having a pop-up shop will give them a chance to see how things go, she said.
"It is a great opportunity for a business like mine to have access to a downtown storefront and for me to get a feel for what having a retail shop would be like," said Jen Barney, who operates Meringue Bakery from a commercial kitchen in her home in Stoddard. Barney said she plans to offer candies, cookies, cupcakes and other items in her pop-up shop, and is looking for a permanent downtown La Crosse location for her bakery.
Participating entrepreneurs in the pop-up shop program will be able to operate their shop for three months rent-free, as a state grant will be used to pay the landlords. The pop-up shop concept allows them to test their business idea in a storefront without making long-term commitments. Its goals are to create small businesses and fill vacant commercial spaces.
Partners in the initial pop-up shop program in downtown La Crosse include the nonprofit Couleecap Inc. agency, the state, city and county and Downtown Mainstreet Inc.
"Pop-up shops have been extremely successful in Viroqua," said Robin Moses, Downtown Mainstreet Inc. executive director.
Gene-Michael Addis said Mercantile on Main at 506 Main St. in La Crosse will sell locally sourced, handmade dry goods and provisions, including Amish-made baskets, benches, stools, barn quilts and home decor, when it opens Nov. 9 as part of Downtown Mainstreet Inc.'s annual Holiday Open House event.
Addis, who will celebrate his pop-up shop's grand opening the same day, said he also will sell consumable items such as herbs, other seasonings, jams, jellies and honey. He also plans to hold special events at the shop.
As of last week, Addis had not decided what his shop's hours will be during the week.
You have free articles remaining.
"It's very exciting," he said of the pop-up shops opening this holiday season. "I think it's important that (the downtown's pop-up shops) are all close together, and are unique."
For more information, check Mercantile on Main's Facebook page.
So far, three pop-up shops definitely plan to open soon in downtown Viroqua, said Nora Schmidt, executive director of Viroqua Chamber Main Street. And there might be two more, she said, adding that all five would be owned by women.
This will be the fifth year for the program sponsored by Viroqua Chamber Main Street and participating landlords. This year's program is possible because of a partnership with Couleecap and a state grant.
Viroqua Baking Co. was expected to open yesterday (Saturday) at 122 N. Main St. It's a full-service bakery with artisan breads and treats such as cakes, cupcakes, pastries and muffins.
The Drifting Boutique is expected to open Friday in Suite B at 122 N. Main St. It will sell women's apparel, including some athletic apparel, as well as accessories.
Red's Mercantile tentatively will open Nov. 10 at 100 N. Main St., in the Hotel Fortney building. It will sell clothing, jewelry, home goods and accessories from independent makers from around the country.
For more information, visit the Facebook pages of the businesses or of Viroqua Chamber Main Street.
---
Jason Lassen Agency-American Family Insurance in Holmen has opened a second office, in the Cranberry Country Mall building at 201 Helen Walton Drive in Tomah. It's in the same building as the Ground Round Grill & Bar.
The public is invited to an open house at the new office from 1 to 5 p.m. Nov. 2.
Hours at the Tomah office, which opened in May, are 9 a.m. to 5 p.m. Monday through Friday.
The new office has an area where people can read, play games and snack. "We call it the Team Lassen Lounge," Lassen said. "We have free coffee, cappuccino, snacks, pop, water and ice cream. It's open to everyone, regardless of whether they are a customer or not."
Lassen has owned the Holmen agency since 2013 and has been with American Family Insurance since 2009.