Here's some good news for candy lovers, especially for those who like to watch it being made.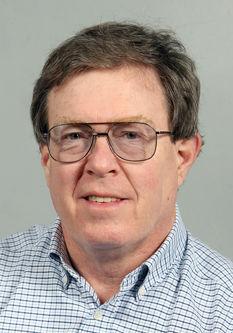 The Peterslie family expects to open The Pearl Confectionary early this week at 205 Pearl St., next to their The Pearl Ice Cream Parlor at 207 Pearl St. and The Pearl Coffee House at 209 Pearl St.
Most of the candy that's traditionally been displayed in the ice cream parlor will move to the new confectionary space, where an extensive remodeling was wrapping up last week.
And while taking over the space formerly occupied by the All Glazed Up! paint-your-own pottery studio, which moved in May to 313 Pearl St., the Peterslies will expand into making fudge, expand their selection of truffles and taffy, and have more seating for their candy, ice cream and coffee customers.
T.J. and Michelle Peterslie and their daughters Dani, Azia and Tara operate the businesses as well as a few other connecting shops on the block.
"We'll continue to have our homemade chocolates, most of which are made in-house," Azia Peterslie said of the new confectionary storefront. The confectionary will have about 14 flavors of fudge available at a time, including some seasonal flavors such as peppermint, she said.
Customers will be able to see the fudge and other candy being made in the candy kitchen in the new space, Dani Peterslie said. "La Crosse didn't really have a fudge kitchen," which was a factor in the family's decision to open The Pearl Confectionary and to begin making fudge, she said.
Winter hours for the family's candy, ice cream and coffee businesses are 9 a.m. to 9 p.m. Sunday through Thursday and 9 a.m. to 10 p.m. Friday and Saturday.
---
Steve and Nancy Rose started a retirement sale Nov. 16 at one of La Crosse's oldest businesses, Rose Jewelers at 431 Main St., where their son Jon is about to become the fifth-generation owner.
The jewelry business has been in the Rose family since it was founded by George B. Rose in 1856. Steve and Nancy Rose bought it from Steve's father, Walter G. Rose, in 1983 and the store has been at its current location since 1989.
"It's time to retire. It's time to pass the torch," said Steve Rose, who is 67 and has been working at the store since he was 12 years old. But after he and Nancy sell a majority interest in the business to Jon — probably in February or March — Steve probably will continue to work at the store a couple days a week.
At press time, today was expected to be the final day for the Sears department store in Valley View Mall.
---
You have free articles remaining.
Register for more free articles
Stay logged in to skip the surveys
Sears Holdings, which has been closing many of its Sears and Kmart stores, announced in August that its La Crosse Sears store would close sometime in November.
Jeff Odom, Valley View Mall's general manager, said last week he doesn't have any announcement to make about future plans for the Sears space.
---
Julie and Jeff Connelly opened Hey Sunshine Tanning & Serenity Boutique on Monday at 1233 Caledonia St. in La Crosse.
Services at the new business include tanning, spray tans, hydromassage, oxygen bar treatments, infrared sauna, Reiki treatments and classes, guided meditations and small, intimate yoga classes.
Merchandise for sale includes such things as apparel, tanning products, essential oils and locally made bath and body products, Julie Connelly said.
"We wanted to create a business with a serene environment and focused on helping people feel good," she said of the couple's decision to open Hey Sunshine.
Hours are 10 a.m. to 9 p.m. Monday through Friday and 10 a.m. to 5 p.m. Saturday and Sunday. For more information, call 608-881-8787 or visit Facebook. Hey Sunshine's website is under construction
The Connellys also own Dewey's Side Street Saloon at 621 St. Paul St. and The Verse Lounge and Grill at 717 Rose St.
---
Steve and Rita Simon have completed a major remodeling project at their 4S Promotions, LLC/Coulee Trophy and Sports business at 114 Second Ave. N. in downtown Onalaska.
An open house will be from 5 to 8 p.m. Dec. 11, after a Chamber of Commerce ribbon cutting.
The business creates unique custom designs for its screen-printed and embroidered apparel such as T-shirts, sweatshirts, coats and hats, which the Simons had sold since they started 4S Silkscreening in Holmen about five years ago.
And it continues to offer the trophies, medals, plaques and other awards that Steve's cousin, Scott Guenther, had sold when Guenther operated Coulee Trophy at the same location. The Simons recently added promotional products such as beverage cups and pens to their product line.
The Simons acquired Coulee Trophy from Guenther on July 1. "It got to the point where we either had to get out (of their Holmen business) or expand," Steve Simon said. And Guenther had put his business up for sale after 45 years, he said.
Hours are 8:30 a.m. to 5 p.m. Monday, Tuesday, Wednesday and Friday; 8:30 a.m. to 6 p.m. Thursday; and closed Saturday and Sunday.
For more information, call 608-783-5592 or visit Facebook. The business soon will have a website.