After deciding to close his La Crosse Olive Oil Co. store at 515 Main St., Randy Goyette has transformed the business into a vendor in The Craft & Vendor Marketplace at 511 Main St. in downtown La Crosse.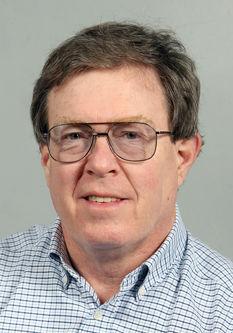 Goyette had decided to close the business after his wife, Patti, died Dec. 6 after battling cancer. The Goyettes had opened their store in 2011, selling olive oil, vinegar, rubs, seasonings and spices.
"A lot of people didn't want to see it leave," Goyette said of his store, which closed in mid-January. Becoming a vendor in the nearby marketplace was "the best thing I could come up with without running a store," he said.
As a vendor, Goyette said La Crosse Olive Oil will sell imported olive oils and imported balsamic vinegars, and he will give occasional cooking demonstrations.
Goyette said his products should be in stock at the marketplace by early next week.
Hours at The Craft & Vendor Marketplace are 10 a.m. to 6 p.m. Wednesday through Friday and 10 a.m. to 4 p.m. Saturday, and will expand in April. For more information, visit La Crosse Olive Oil's Facebook page.
---
Look for construction to start soon on the shell of a four-unit retail/restaurant building at the former Old Country Buffet restaurant site at 9417 State Road 16 in Onalaska.
A building permit for the shell was issued last week by the city of Onalaska, but none of the documents submitted with the permit application list prospective tenants. Officials with MBA Architects have said the building is expected to have two restaurant spaces, one on each end, with two retail spaces in the middle. But they haven't released any tenant names.
Chili Shabani, a local businessman listed in documents as a contact person for the project, didn't respond to my telephone and email inquiries last week.
According to building permit documents, the 9,125-square-foot building's shell is expected to cost about $800,000. According to the project's site plan, a second building is planned for some time in the future.
---
Mike Nighbor-State Farm Agency is the new name of the State Farm Insurance agency in Suite 101 at 1288 Rudy St. in Onalaska.
It previously was known as the Kerri Bandell-State Farm Agency office, which was headed by the late Kerri Bandell.
"I have been with State Farm for four years," said Nighbor, who has a bachelor's degree in statistics from the University of Wisconsin-La Crosse.
His agency offers a full line of insurance and financial services. Hours are 8 a.m. to 5 p.m. Monday through Friday, and by appointment on evenings and Saturdays.
---
Marty Myers and Sara Pfaff opened a CBD American Shaman store in mid-December in Suite 6 at 201 Helen Walton Drive, in the Heartland Cranberry Mall on the far north side of Tomah.
Myers and Pfaff, who both live in Mauston, bought a franchise from the CBD American Shaman company, based in Kansas City, Mo. They also plan to open a store in the La Crosse area in six to eight months.
The new Tomah store sells products containing CBD (cannabidol) oil from industrial hemp plants, Myers said. The products are used to mitigate such problems as pain, anxiety and insomnia.
Some of the main products the store sells include cloud formula tincture, a topical anti-inflammatory cream, products for cats and dogs, and beauty products such as under-eye serum, Pfaff said.
The Tomah store's hours are 10 a.m. to 7 p.m. Monday through Saturday and 10 a.m. to 6 p.m. Sunday. For more information, call the store at 608-567-2014 or visit www.americanshamantomah.com or the store's Facebook page.
The business news you need
With a weekly newsletter looking back at local history.