South Dakota-based Karl's TV & Appliance opened its 29th store on Thursday in the former Michael's arts and craft store location at 9386 State Hwy. 16 E. in the East Towne Plaza shopping center in Onalaska. Michael's moved to another Onalaska location in February.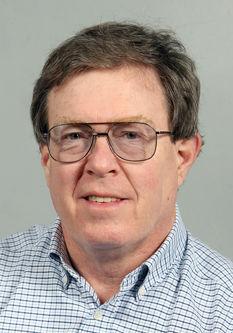 The new Karl's store sells a full line of appliances as well as TV and audio products, Serta sleeping systems, reclining chairs, reclining sofas, entertainment and fireplace consoles, outdoor cooking grills and supplies, and vacuum cleaners, said Jim Mohs, chief operations officer for Karl's TV & Appliance Inc. The chain began in 1956 with a store in Gregory, S.D., and is still based in that city.
"We are ecstatic to be joining the La Crosse and Onalaska community," Mohs said.
The store has about 15 employees. Its manager, Jim Pagel, said most of them are former employees of the Wettstein's store that closed in August after 67 years in business. Pagel worked at Wettstein's for about 13 years, including 4½ years as sales manager.
Karl's reached an agreement with Wettstein's owners Dan and Gerianne Wettstein that included taking over the Wettstein's telephone number, website and social media sites. Karl's services the products it sells and also will service products that Wettstein's had sold.
Hours at the new Karl's store are 8 a.m. to 7 p.m. Monday through Friday, 9 a.m. to 6 p.m. Saturday and 11 a.m. to 5 p.m. Sunday.
The public is invited to a ribbon-cutting ceremony with refreshments and grilled food samples at 11 a.m. Nov. 15. There will be drawings for prizes and in-store specials Nov. 15-18.
---
August "Augie" Weber plans to open Restore Public House restaurant/pub by the end of December in the former location of The Mint restaurant at 1810 State St., across from the University of Wisconsin-La Crosse.
The Mint was a farm-to-table restaurant, using fresh ingredients from area farms, that closed Sept. 16 after four years in business.
Weber, who is a son of Logistics Health Inc. founder and Chairman Don Weber, has purchased the property. He said last week that some interior remodeling will be done before he opens his new business.
At its meeting Tuesday, the La Crosse Common Council's Judiciary & Administration Committee recommended approving Weber's application for a beer and liquor license for Restore Public House. The full council is expected to vote on the application at its Nov. 8 meeting.
---
The Viroqua Food Co-op will hold a grand reopening celebration Thursday through Saturday to mark the completion of a $7.8 million expansion project.
The celebration will include free samples, drawings, flash sales and educational activities and cooking classes in the new community room, which will have free morning yoga classes this Friday and Saturday.
There also will be live music from 6 to 8:30 p.m. each evening with American Feedbag on Thursday, Moon Chicken on Friday and Mr. Blink on Saturday.
The expansion more than doubled the store's retail space, to over 9,200 square feet from the previous 4,400 square feet.
The project also included an outdoor seating area, a new indoor seating area, new bike racks and a bike repair station, 130 solar panels on the south-facing roof and additional parking. An electric car-charging station will be added to the parking lot in the near future.
Work on the first phase — additional parking — began two years ago. Work on the building expansion began in July 2017. The co-op has more than 60 employees and expects to add another 30 jobs over the next three year
The co-op has more than 4,000 owner-members. It began as a natural food-buying club. In 1995, it incorporated as a cooperative and opened a store at 303 Center Ave. N. in Viroqua. In 2005, it moved to the new, much larger location at 609 N. Main St.
For more information on the co-op and the celebration, visit www.viroquafood.coop or the store's Facebook page.
---
You have free articles remaining.
Register for more free articles
Stay logged in to skip the surveys
Chiropractic Place Family Wellness Centers, which is owned by doctors of chiropractic John and Renata Anderson, acquired The Center of Chiropractic on Oct. 1 from doctor of chiropractic Nyhus Schaffer.
The Center of Chiropractic had two offices. Schaffer continues to practice at the La Crosse office at 402 S. Sixth St., which has been renamed Chiropractic Place.
The Center of Chiropractic's other office, on Main Street in Onalaska, closed because of its proximity to Chiropractic Place's office at 559 Braund St. in Onalaska. Doctor of chiropractic Lance Wulf had been practicing at the Main Street office but has moved his practice to the Braund Street location.
Chiropractic Place also has offices in Holmen and Sparta. It offers chiropractic services and nutrition counseling at all of its offices. And its Onalaska and Sparta locations also offer a weight loss and lifestyle change program called Ideal Protein.
"We now have nine doctors and four locations to serve the Coulee Region," John Anderson said. "We are looking to expand into the West Salem and Tomah markets in 2019."
---
Skogen's Festival Foods opened its newest store Friday at 750 N. Union St. in Mauston.
In late September, Skogen's announced plans to buy the Festival Foods in Mauston, which had been owned and operated for five generations by the Donald Burnstad family in a separate Festival Foods franchise.
The Burnstad family began its grocery business in Tomah in 1944, two years before the Skogen family opened its first store in Onalaska.
With the addition of the Mauston store, Skogen's Festival Foods operates 32 locations throughout Wisconsin.
The public is invited to a ribbon-cutting ceremony at 2 p.m. Nov. 15 at the Mauston store. For more information, visit www.festfoods.com or Facebook.
---
La Crosse Distilling Co. craft distillery, which opened in August at 129 Vine St. in downtown La Crosse, on Wednesday launched distribution of its Fieldnotes spirit line in nine Wisconsin counties. Statewide distribution is planned for early November.
As of last week, the distillery's Fieldnotes Organic Gin and Fieldnotes Organic Vodka is available in many grocery and liquor stores, bars and restaurants in La Crosse, Monroe, Trempealeau, Vernon, Juneau, Jackson, Crawford, Buffalo and Pepin counties. The products are available in 750 milliliter and 375 milliliter bottles.
The distillery plans to make its products available nationally in the near future. It says its products are made with organic grains and other organic ingredients from farmers in the region.
La Crosse Distilling also has a full-service tasting room with beverages and a food menu with Mexican fare and some Wisconsin favorites. For more information, visit www.lacrossedistilling.co or the distillery's Facebook page.
---
The Apex Hobby Shop at 1910 Campbell Road in La Crosse closed in early October after nearly five years in business. And a going-out-of-business sale began Tuesday and ends today at the Apex Hobby Shop at 138 N. Water St. in downtown Sparta.
But the manager of the Sparta store, which was opened in July 2016 by the Appleton man who also owned the La Crosse store, said a new, somewhat similar store with a different owner will open soon in the Sparta location.
Tim Krauss, who has managed the Sparta store for the past two years as an employee, said Krauss will own and operate Gamers Sanctum. He hopes to open the new store on Nov. 23 – the day after Thanksgiving. And he hopes to have a Gamers Sanctum Facebook page operating by this Wednesday.
"I'll be primarily selling trading card games, board games and some tabletop miniature games," Krauss said. The merchandise will be "very similar" to what the current Sparta store has been selling. And like the current store, Gamers Sanctum will have tables and chairs for playing games.
"It's something I've wanted to do since I was 15," Krauss said of owning his own game store. "I've worked in retail for my entire adult life."