Joel and Susan Schultz plan to open their second Jim Dandy's Tasty Eats & Frozen Treats restaurant in mid-January in the former D&D Diner in part of the Sparta Travel Center building at 4105 Theater Road on the far east side of Sparta. The travel center, which is along Hwy. 16 just off Interstate 90, also houses a BP gas station/convenience store.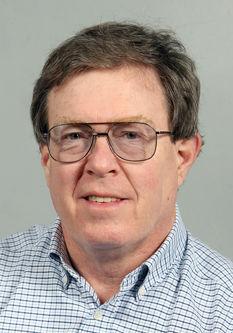 The Schultzes, who live in West Salem, bought the original Jim Dandy's and the Neshonic Sports convenience store at 201 Hwy. 16 E. in West Salem in January. Jim Dandy's opened in 2014 in a new addition to the building that houses both businesses.
Jim Dandy's in West Salem serves burgers, fish, chicken and other types of sandwiches, hot dogs, chicken tenders and sides such as french fries, onion rings, fried mushrooms and cheese curds. It also offers ice cream cones, shakes, sundaes and fountain drinks.
In June, the West Salem restaurant began serving breakfast, which includes such things as pancakes, breakfast sandwiches, omelets and breakfast skillets. Winter hours are 5:30 a.m. to 8 p.m. Monday through Saturday and 7 a.m. to 2 p.m. Sunday.
At the new Sparta location, Joel said, "We'll have the same menu, plus a couple home-cooked options" each day such as lasagna and open-face beef sandwiches.
The new Jim Dandy's will be in the former home of D&D Diner, which closed in August. For more information, visit Jim Dandy's Facebook page.
---
Mackensi and Ashley Brion opened Local Maven on Friday in the new Old Town Center development at 208 S. Holmen Drive in Holmen. Its grand opening is this weekend.
The new store sells handcrafted items such as health and beauty products, home decor, baby and children's items, apparel, pet products, cat and dog leashes, dog treats, jewelry, The Great American Pancake Co. mixes, Wisco Pop and Christmas ornaments, signs and decor.
"It's Wisconsin-only products, and a lot of them are made right here in the Coulee Region," Mackensi said.
Hours are 9 a.m. to 5 p.m. Thursday, Friday and Saturday; and 10 a.m. to 4 p.m. Sunday. For more information, call the store at 608-797-8761 or visit www.thelocalmaven.com or the store's Facebook page.
---
Heather Yahnke plans to open her second Heavenly Crossroads Salon & Spa around Jan. 1 in another space in Old Town Center, she said last week.
She also plans to continue operating the Heavenly Crossroads Salon & Spa location that she opened in December 2016 at 2835 Darling Court, in part of the building that houses the La Crosse Wellness Center on La Crosse's far North Side.
For updates on the planned Holmen location, visit the salon's Facebook page.
---
In October, O'Brien & Associates private investigation and security agency became the first business to move into in Old Town Center. Ed and Karin O'Brien own the security firm. And they and their daughter, Liz O'Brien, own Farrell Properties of Holmen LLC, which owns the new building.
Liz O'Brien, said that including the three businesses I just mentioned, five of the building's eight spaces are spoken for. The MOB Stop restaurant operated by her brother, Mike O'Brien, probably will open in January or February. And Liz and Karin O'Brien probably will open their new The Grind coffee shop in mid-January, Liz said. It will serve Kickapoo Coffee, tea and baked goods.
---
Tactical Escape 101, which in March 2016 became the first of three escape room businesses to open that spring in downtown La Crosse, has closed its La Crosse location. The two other downtown escape room businesses remain open.
Tactical Escape 101 owners Justin and Jennifer Fonfara of Rice Lake opened their La Crosse location in the King on 5th building at 505 King St., and moved it last spring to the basement level of the City Square building at 444 Main St.
Justin told me last week that Oct. 15 was the last day for his La Crosse location. He said factors in the couple's decision to close it included lack of visibility without adequate signage and "Parking is a bit of an issue in downtown La Crosse."
The Fonfaras continue to operate Tactical Escape 101 locations in Rice Lake, Eau Claire, Hayward and Stevens Point.
Justin said he and his wife aren't looking at other potential locations in La Crosse at the moment, but would "definitely" consider returning at some point in the future.
"We would be looking toward Onalaska, probably in the mall area," Justin said, if they return to the La Crosse market.
---
La Crosse-based Hawkins Ash CPAs, a regional certified public accounting and business advisory firm, acquired the Mequon, Wis., office of Anderson, Tackman & Co., PLC, effective Dec. 1.
The acquisition allows Hawkins Ash to expand its presence into southeastern Wisconsin. It has nine offices in Wisconsin and Minnesota.