A Jersey Mike's Subs restaurant and a new Edward Jones office are expected to open in several months in a building that local chiropractor and developer Leo Bronston is about to build in the 1200 block of County Road PH in Onalaska.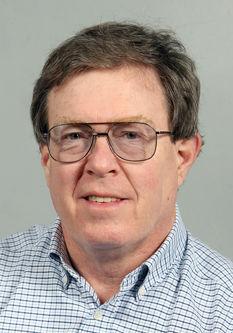 Site preparation work has begun for the 6,000-square-foot building, which has additional space for lease. Bronston told me last week that the work also includes adding a drive-thru for the Caribou Coffee shop in his adjacent building. Caribou Coffee officials hope to have the drive-thru open by January.
Besides the space he has leased for the Jersey Mike's Subs and the office for Edward Jones financial advisor Jenny Akins, Bronston said, the building has enough room for another one or two tenants. He said he is talking with another restaurant and a medical business about leasing space.
Akins, who for now is working in another Edward Jones office in Onalaska, told me that her new office is expected to open in late spring or early summer. Edward Jones offers investment services to individuals as well as small businesses. For more information, visit www.edwardjones.com.
The new Jersey Mike's Subs will be the sixth one owned by franchisee Bart Crockett of White Bear Lake, Minn., said Kyle Potvin, a spokeswoman for the fast-growing chain, which is based in Manasquan, N.J. It's expected to open in late spring or early summer, she said.
Neil Starks, who manages three restaurants for Crockett and is an operating partner, will move from St. Cloud, Minn., to Onalaska with his fiancee, Tori Rosenow. Starks and Rosenow will manage the new restaurant.
"We are super excited to join the Onalaska community," Crockett said. "I graduated from Winona State University and am familiar with the area. I have been hopeful to open a Jersey Mike's in the area and now have secured a great location and am looking forward to opening soon."
The 1,500-square-foot restaurant will have a drive-thru and is expected to have 12 to 14 employees, Potvin said.
Jersey Mike's Subs began in 1956 and today has more than 1,500 locations open or under development. For more information, visit www.jerseymikes.com or the chain's Facebook page.
---
Danny Nguyen opened Happy Nails & Spa II on Oct. 10 in Suite 506 in the Holmen Square shopping center at 500 N. Holmen Drive in Holmen.
The new nail salon's hours are 9 a.m. to 7:30 p.m. Monday through Friday, 9 a.m. to 5 p.m. Saturday and closed Sunday. Appointments are available but walk-ins also are welcome.
For more information about the nail salon, call 608-399-3222 or visit its Facebook page.
Nguyen owns two other nail salons, including the Happy Nails & Spa salon, which he opened in June 2017 at 1220 Crossing Meadows Drive in the Crossing Meadows shopping center in Onalaska. His first nail salon opened in 2007 in Plover, Wis.
Nguyen said he opened his new Holmen salon partly because that had been suggested by some Holmen residents who were going to his Onalaska location.
---
South Lanes Pizza & Wings at 1125 Main St. in Onalaska closed a few weeks ago.
"We loved being here but were unable to make it work," says a recorded message for anyone who calls the Onalaska pizza place's telephone number. Additional details about the Onalaska closing weren't available last week from an official at South Lanes Bowling & Pizza at 4107 Mormon Coulee Road in La Crosse, which remains open.
The owners of the South Side bowling alley and restaurant, and a friend, opened the Onalaska location in October 2015, offering take-out and delivery service.
---
Oct. 31 will be the last day for the Snap Fitness center at 234 N. Leonard St. in West Salem, said Lindsay Eggen, who bought the franchise in 2014 after managing the center since its opening in 2008 in the former Hunter's Mid-Town convenience store.
"It just came down to competition, and the lack of memberships," Eggen said Friday. The number of fitness centers in West Salem and Onalaska has increased in the past few years, which affected her center, she said.
Eggen said another factor in her decision to close is that she has another full-time job. "It's hard to work two full-time jobs," she added. She has been leasing the building.
---
VIP Realty and Bertram's Jewelry Studio both celebrated their grand openings on Thursday at 1600 Superior Ave. in Tomah.
Isaac Wissestad and his brother-in-law, Jeff Steele, bought both VIP Realty and the building late last year. They moved VIP Realty from 800 Superior Ave. to the new location in early February, after renovating the space their real estate agency uses.
VIP Realty's office hours are 8 a.m. to 6 p.m. Monday through Friday and 10 a.m. to 2 p.m. Saturday. For more information, call the agency at 608-374-4790 or visit VIPrealty4u.com or its Facebook page.
Kirk Bertram and his wife, Melissa, opened Bertram's Jewelry Studio on Sept. 25 in the rest of the building, after their space was renovated. They say their full-service jewelry studio offers custom design, repairs and a unique selection of other jewelry.
Kirk Bertram said he has more than 20 years of experience in custom fabrication and repairs of jewelry. This is the first time he has had his own retail jewelry business.
Hours are closed Sunday and Monday; 9 a.m. to 5:30 p.m. Tuesday, Thursday and Friday; 9 a.m. to 7 p.m. Wednesday and 10 a.m. to 1 p.m. Saturday. For more information, call 608-343-1664 or visit the studio's Facebook page.