The Schneider brothers have moved their Three Brothers Bats bat-making business to the former Contractor Supply of West Salem building at 136 E. Elm St. in downtown West Salem. (Contractor Supply moved two years ago to a new building east of the community.)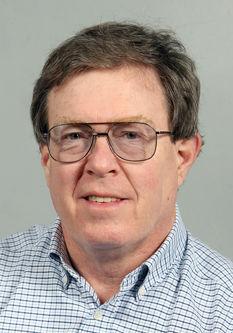 Tim Schneider said he and his brothers Dan and Greg own the business and recently bought the building so they can increase production of their custom-made wood baseball and softball bats.
Tim has been making the bats by hand — most recently in a small workshop near St. Joseph — and said he hopes to begin production in the new West Salem location by early February.
Tim began making bats in 2013 and the brothers created their business in 2015 in their hometown of West Salem. They operate the business with the help of Tim's friend, Mike White. All four men have other jobs.
Tim and Dan Schneider played college baseball and are members of the Sparta Miller amateur baseball team, which is in the Mississippi Valley Baseball League of the Wisconsin Baseball Association, which uses wood bats. Three Brothers Bats are the official bats of the Sparta team.
Tim said he makes 150 to 200 bats a year, which mostly are used by players on Coulee Region amateur teams that use wood bats. But Three Brothers Bats also has sold its bats to people as far away as Colorado, Pennsylvania and Texas.
---
Las Margaritas Mexican Restaurant is the new name of the former El Rodeo restaurant at 115 Fifth Ave. S. in downtown La Crosse.
Ignacio Morales said last week that he bought the business from his brother, Felipe Morales, and renamed it and started a new menu about a month ago. Ignacio had helped Felipe open El Rodeo in November 2014.
Some of the most popular items on the new menu include fajitas and seafood items such as seafood burritos and seafood chimichangas, Ignacio said.
"We have a full bar," he said, with beer, wine and mixed drinks, including a large selection of specialty margaritas.
Morales plans to hold a grand opening soon. The restaurant's hours are 11 a.m. to 10 p.m. seven days a week.
For more information, call Las Margaritas at 608-519-0680 or visit its Facebook page. The restaurant will have a website soon.
---
The public is invited to an open house from 4 to 6:30 p.m. Thursday at the new WNB Financial office in Suite 104 of the Davig Financial building at 501 Empire St. in Holmen.
WNB Financial, which is based in Winona, opened its loan production office in Holmen in early August.
The new office is headed by Chad Anderson and Dave Justus, who both are vice presidents and business banking officers. Commercial and mortgage banking are the focus of the loan production office.
The Holmen office's hours are 8 a.m. to 5 p.m. Monday through Friday and at other times by appointment.
You have free articles remaining.
Appetizers, cake and beverages will be served at the open house and a La Crosse Area Chamber of Commerce ribbon-cutting will be at 4:30 p.m.
---
Chuck and Marcy LaBeause opened Woodchuck Woods & Gifts as a holiday-season pop-up shop on Saturday at 1531 Commercial St. in downtown Bangor.
If it goes well, Chuck said last week, he hopes to continue to operate the shop indefinitely. He makes wood items such as custom furniture, toys, novelty signs, wild animal feeders and driveway markers. Marcy paints Christmas ornaments for sale in the store and will offer sign-painting classes, he said.
The shop also will sell jewelry, quilts and other products made by other people. "Everything will be handcrafted," LaBeause said.
Marcy's son, Michael Perry of Janesville, Wis., has been helping make the wood items and helping prepare for the store's opening.
Chuck, who is a Sparta native, and Marcy moved from Janesville to Bangor in May. Chuck had been selling some of his wood items at a farmers market in Janesville.
Hours at the new Bangor store are 10 a.m. to 6 p.m. Tuesday through Friday, noon to 6 p.m. Saturday and closed Sunday and Monday.
The store is participating in an area pop-up program coordinated by the nonprofit Couleecap Inc. and other partner groups, whose goal is to create small businesses and fill vacant commercial spaces. Participating entrepreneurs are able to operate their shop for three months rent-free, as a state grant will be used to pay the landlords.
For more information about the Bangor store, call 608-436-2685 or visit its Facebook page.
---
Town n' Country Title LLC will hold an open house from 3 to 7 p.m. Thursday at its new location in Suite 1 at 525 McHugh Road in Holmen. The event is open to the public and will include refreshments and door prizes.
Town n' Country Title moved effective Oct. 1 from its previous location at 510 Amy Drive in Holmen.
"Moving into a larger location offers multiple conference rooms for closings and allows TNCT to centralize more operations with room for additional staff," said Nancy McHugh, who owns the business and also is a title agent. "And it provides for our future growth plans."
Town n' Country Title is an independent title agency that writes title insurance for multiple national title insurance underwriters, McHugh said.
It has been in business for more than 11 years, is headquartered in Holmen and has eight branch offices in Appleton, Janesville, Green Bay, Wauwatosa, Arcadia and Kenosha in Wisconsin, and in Winona and White Bear Lake in Minnesota. "We have a well-trained and licensed staff of 32 employees," McHugh said.
The company's market is property owners, residential and commercial, who are selling or refinancing real estate, as well as potential buyers. Many are referred by lenders and Realtors, McHugh said.