The axes are flying at The Driftless Axe, which opened Nov. 23 at 300 S. Fourth St. in downtown La Crosse.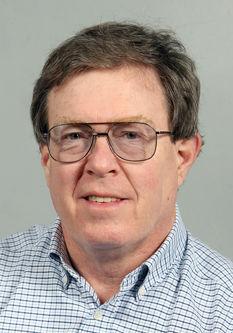 "It's an axe-throwing experience," said Toby Farley, who operates the business with Clinton Melendez. It has eight lanes where people throw axes at wooden targets. The lanes are caged to ensure that any wayward axes don't hit spectators.
"The feedback we've received (from customers) has been spectacular," said Farley, who also owns the nearby The Great Escape of La Crosse escape room business.
League play will begin in January.
"The emphasis is on axe-throwing," Melendez said of the new downtown location. But it also offers pizza that is made to order, along with three kinds of Driftless Dogs, fresh salad and a nearly 2-pound pretzel that Farley said easily is enough for three to four people to eat.
The Driftless Axe also serves craft beers, wine and cocktails. "But we don't serve shots here," Melendez said.
Many of the food and beverage items are produced in the area. And much of the wood and corrugated steel installed during a major interior remodel came from old buildings in the area.
Six wooden bears in The Driftless Axe were carved with a chainsaw by Marty Raney of the "Homestead Rescue" show on the Discovery Channel.
Hours are noon to 10 p.m. Wednesday, Thursday and Sunday; noon to midnight Friday and Saturday; and closed Monday and Tuesday. Facility rentals and other events are available at other times.
The Driftless Axe began as a mobile business earlier this year and since May has been holding axe-throwing events at some area bars and other locations. It will continue to hold events elsewhere.
For more information on the business, call 608-571-7AIM (7246) or visit its website or Facebook.
---
Citizens State Bank at 620 Main St. in downtown La Crosse has purchased the Coldwell Banker River Valley, Realtors agency building at 118 S. Seventh St. just south of the bank, to accommodate the financial institution's growth, bank President and CEO Dennis Vogel said last week.
The real estate agency's La Crosse office and its office at 2511 E. Main St. in Onalaska will move in April to a larger building that it's buying at 1808 E. Main St. in Onalaska, said Ryan Olson, vice president of the agency.
Moving to the new location will accommodate the continued growth of the agency, which now has seven offices in the region and about 85 sales associates, Olson said.
The bank bought the real estate agency's downtown building and 38 adjacent parking spaces at the end of October, Vogel said. The bank's La Crosse office opened in 2005 with seven employees and now has more than 50 employees. With that growth, it's had to rent some nearby parking spaces for employee parking.
Buying the property south of the bank gives the bank the employee parking space it needed, Vogel said. And owning an additional building "gives us a lot of options" for future growth, he said. While there are no definite plans for the building, Vogel said, "In the interim, we're looking for a tenant" for it.
For more information about either business, visit the bank's Facebook page or the real estate agency's Facebook page.
---
The office of Edward Jones financial advisor Todd Jordan opened Nov. 5 in its new location, Suite 160 at 1125 Main St. in Onalaska. It's next to the AAA Travel and Insurance office.
Jordan's office previously was at 1828 E. Main St. in Onalaska.
"The new location is centrally located in Onalaska and allows us to better serve our clients," said Jordan, who has been a financial advisor since 2010.
Edward Jones, which is headquartered in St. Louis, provides financial services in the United States and, through its affiliate, in Canada. For more information, call Jordan's office at 608-783-3000 or visit www.edwardjones.com.
---
The CenturyLink retail store at 40 Copeland Ave. in Three Rivers Plaza in La Crosse closed in early November.
CenturyLink announced Sept. 20 that it is closing all of its retail stores, company spokesman Mark Molzen told me last week. The La Crosse store closed Nov. 2 and all stores will be closed by Dec. 7, he said.
Molzen said the company, like all businesses, continually evaluates its cost structure and business practices and adjusts its operations to meet the needs of the business and its customers.
"Whether ordering service, paying bills, drop-shipping modems, asking questions, viewing product demonstrations or returning equipment, we have found that our customers are connecting with us online to do the same things they have historically done in retail stores," Molzen said. "After careful consideration, CenturyLink has decided to close our retail stores."
Affected employees are being encouraged to apply for sales or other open positions within the company, Molzen said.
---
Tammy Zee and Nedra Blietz opened Om Yoga Studio on Saturday in the former N-POW-R-U Yoga Studio location in Suite 102 at 1288 Rudy St. in Onalaska.
Zee and Blietz are partners in the new Onalaska business. Zee said she will continue to operate Tammy Z's Yoga Studio, and Blietz will continue to operate ThetaHealing & Yoga, both at 432 Cass St. in downtown La Crosse.
Zee said some offerings at the new Onalaska location will include beginner yoga, vinyasa yoga, restorative yoga, barre above, pilates, yoga teacher training, workshops and retreats.
In addition to those, Blietz said, "I will be offering classes and workshops including meditation, crystals, spirituality, developing intuitive/psychic abilities and other self-improvement classes."
She also will offer ThetaHealing certification classes. "ThetaHealing is a meditation technique used to connect to Source Energy (a higher power, whether you call it God, creator, universe) to create physical, emotional and spiritual well-being," Blietz said.
"At the Jan. 5 grand opening, we will be offering free mini-classes throughout the morning and a free Manifestation workshop with me in the afternoon," Blietz said. For more information, call the Onalaska studio at 608-783-3355 or visit its Facebook page.
---
Wisconsin Lift Truck opened its new service center at 960 Industrial Drive in the Lakeview Business Park in West Salem on Nov. 19. A grand opening event will be held next spring.
The company says its West Salem facility offers area businesses a wide variety of material handling products and services, including forklifts, aerial lifts, rail car movers, pallet racking, a full rental fleet and a large parts department.
The center offers round-the-clock service to local industry, servicing very large, high-capacity forklifts, standard-sized forklifts, aerial lifts, sweeper/scrubbers and more.
It also has technicians dedicated to reconditioning and repairing rail car movers, vehicles that are used to move small numbers of railroad cars around in a rail siding or small rail yards.
"We're equipped to support the local mining industry by housing a full inventory of rail car mover parts, allowing for quick and easy repair of all brands, including Shuttlewagon, Trackmobile, Rail King, etc., as well as rental units to keep businesses moving while equipment is serviced," General Manager Mike Smith said.
Wisconsin Lift Truck is a member of Wolter Group LLC, which is based in Brookfield, Wis. For more information, visit www.woltergroupllc.com.
---
Dave's Pizza and Sweet Shop, and the adjacent Dave's Pub, in the 100 block of South Main Street in downtown Viroqua, closed in mid-November and have been listed for sale.
The owners announced the Nov. 16 closings in a post on the Dave's Pizza Facebook page. Dave's Pizza opened in 2011 in a former bakery at 113 S. Main St. and added the Sweet Shop candy business at 117 S. Main St. in 2012.