Look for the Audi La Crosse and La Crosse Volkswagen dealerships to move north to Onalaska.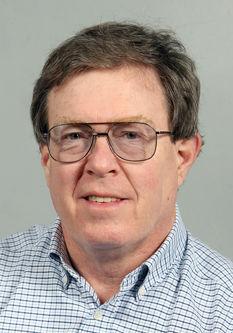 Morrie's Automotive Group, the Minnetonka, Minn.-based company that bought the dealerships at 700 Monitor St. in La Crosse a year ago, has applied for a conditional-use permit to build a new sales and service facility at 331 Theater Road in Onalaska. The application is on the agenda for the Onalaska Plan Commission Subcommittee's meeting at 4:30 p.m. Tuesday in City Hall.
The proposed site is the southeast corner of the intersection of Theater Road and Midwest Drive, near Bremer Bank and the Mayo Clinic Health System-Franciscan Healthcare Onalaska clinic.
Construction is expected to begin this winter or in the spring, said Phil Branson, Morrie's director of real estate and facilities. Construction probably will take about 12 months to complete, he said.
The planned 25,000-square-foot Onalaska building will have more space than the two current leased buildings that together have about 21,500 square feet of space, Branson said. "And it will have a significantly larger parking field where we'll store our inventory," he said.
"This gives us a little more room to breathe and to provide the level of experience and service that we want to provide," Branson said of moving the Audi and Volkswagen dealerships to Onalaska. And the site is near other automobile dealerships that have been built in recent years, he noted.
---
Janet and Steve Horstman of rural Sparta have opened Target Bluff German Haus Shops in part of the former Target Bluff German Haus restaurant near the Interstate 90 Camp Douglas exit.
And they're talking to prospective operators about opening a restaurant and bar in the large former bar area of the German restaurant, which closed in 2014.
"It's an artisan marketplace," Janet said last week of the shops part of the building, which opened in May and now has 34 vendors selling such things as antiques, crafts, jewelry, lotions, giftware and Wisconsin-made consumable items such as cheese, meats, wine, jellies and coffee.
Sadie Wilke Photography's studio recently opened in another part of the building, Janet said.
As of next spring, Steve will be operating a cheese and meat shop in part of the former restaurant's dining room; arts and crafts vendors' items also will be in the former dining room; and antiques will be in the current marketplace area.
The Horstmans bought the building in late 2016 and continue to renovate it. Janet, who also is a secretary at Gundersen Health System in La Crosse, said she plans to hold a fall event at the marketplace the first weekend in November and a Christmas event the first weekend in December.
You have free articles remaining.
For now, the marketplace's hours are 10 a.m. to 5 p.m. Friday and Saturday and noon to 4 p.m. Sunday. For more information, call 608-487-4674 or visit Target Bluff's Facebook page.
---
Lee Vue has started Holistic Home Care LLC, which is expected to move this weekend to its new office in Suite 2 at 2711 South Ave., across from Insty-Prints on the South Side of La Crosse.
Vue started the business in early August and had been operating from her home.
Holistic Home Care provides nonmedical care services to the elderly, disabled and people of all ages, physical conditions and cognitive abilities, she said. Some examples of those services include meal preparation and feeding, cleaning, laundry, grocery shopping, errands, medication reminders and assisting with personal hygiene.
"I'm also contracting with different agencies that refer clients to my agency," Vue said.
She has been a nurse for four years, working in a nursing home, a medical center and for a community nursing agency. She has an associate degree in nursing from Western Technical College in La Crosse and a bachelor's degree in nursing from Winona State University.
---
Bluff View Bank is the new name of the Bank of Galesville and its Bank of Trempealeau (in Trempealeau) and Seven Bridges Bank (in Holmen) branch offices.
The bank, which began in Galesville in 1883, announced last week that it has renamed all three locations.
"Today all of our communities are closely connected and one name for all of our locations reflects this connection," said Scott Kopp, bank president and CEO. "Our new name, Bluff View Bank, was chosen because of the beautiful geographical region we all call home."
The bank also said it has updated its website and that its investment services now are known as Bluff View Investment Solutions. For more information, visit www.bluffviewbank.com or the bank's Facebook page.