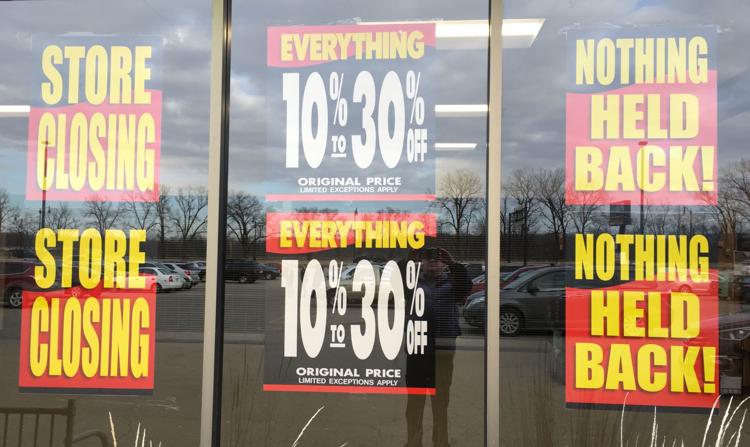 Long faces and longer-than-normal checkout lines were common Friday morning at the Shopko store in Bridgeview Plaza on La Crosse's North Side, shortly after doors opened on its closeout sale, touted on window signs and in-store banners as having prices at 10 to 30 percent off.
"It breaks our heart," Karin Troyanek said in an interview that interrupted her bargain-hunting trip with her sister, Sonja Schaller. "We don't have anything here now. The hot-dog stand and here (Shopko) were two places where North Siders could meet each other."
Asked whether her disappointment is because she doesn't have transportation to two other Shopkos — one on the South Side and the other in Onalaska — or other stores, Troyanek said that isn't the case.
"This is our place, dear," she said with a rueful but friendly, smile.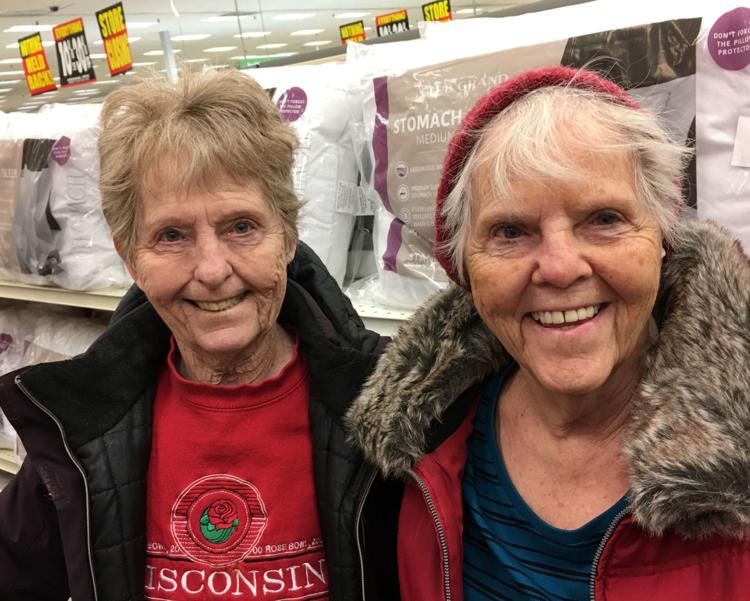 "What are the people on French Island going to do?" Troyanek said. "It's going to affect everybody."
The sisters also lamented the loss of jobs for employees, and Schaller attributed the closing, in part, to online shopping.
"A lot of stores are suffering because of the internet," she said. "You can order anything."
Shopko, headquartered near Green Bay, announced the closure of the North Side store and five others this week — a follow-up to its revelation last year that it planned to close 39 stores in 19 states by the end of February. Other closures are in Appleton, Grafton, Menasha, Seymour and Sussex.
You have free articles remaining.
With about 360 stores in 24 states, Shopko has said long-term outlooks on profitability, sales trends and growth potential dictate the closures. The chain reportedly intends to seek bankruptcy protection from creditors next week.
News about the latest blows to the chain came this week, when McKesson Corp., a pharmaceutical supplier for Shopko, told a judge this week that it has delivered $67 million in drugs to Shopko since Nov. 11 but has not been paid since early December.
McKesson asked Brown County Circuit Judge William Atkinson for a restraining order to keep Shopko from selling the medications it has supplied. McKesson attorney Jeff Garfinkle revealed during a court hearing that Shopko is expected to file for bankruptcy protection on Tuesday.
Shopko attorney Stephen Hackney countered that a restraining order would require the retailer to close its pharmacies and would harm patients who need the medications, according to Press-Gazette Media.
Atkinson rejected McKesson's request.
The chain's public relations representative did not respond to several calls requesting information about the number of employees at the North Side store and the long-term projections for the stores at 4344 Mormon Coulee Road in La Crosse and 9366 Hwy. 16 in Onalaska.
Bridgeview Plaza, which was built in 1970, has several vacant storefronts between Lebakkens Rent to Own on the north end and Harbor Freight tools on the south. Tenants include businesses such as CosmoProf, a cosmetics supplier; LA Nails, and an H & R Block tax office, but it has vacancies that had included a clothing store, a card collector shop and a nutrition store, among others.
North Country Steak Buffet occupies the northwest corner of the plaza, while the building that once housed a Burger King restaurant on the northeast corner has remained vacant since the fast-food spot closed in August 2017.
"It breaks our heart. We don't have anything here now. The hot-dog stand and here (Shopko) were two places where North Siders could meet each other." Karin Troyanek, North Side resident