It will be the most nerve-wracking Super Bowl Sunday for Winona native Heidi Adam, even more so than five years ago when her beloved Green Bay…

SANTA CLARA, Calif. — The Denver Broncos had just chased a beleaguered Cam Newton around his own end zone one more time, and Carolina coach Ro…
Local
Crime & Courts
Government
Education
Friday Q&A
Briefs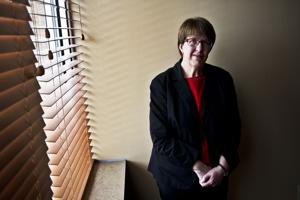 There have been plenty of changes in Winona over the past 30 years.
WSU
SMU
High School
Local
MTS Racing
Pro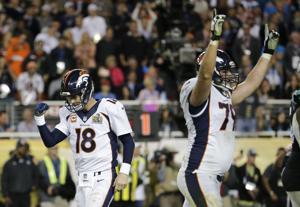 SANTA CLARA, Calif. — The Denver Broncos had just chased a beleaguered Cam Newton around his own end zone one more time, and Carolina coach Ron Rivera had seen enough.
Letters
Editorials
Cartoons
Columnists
Jerome
Submit Letter
Our first Wisconsin election of 2016 is coming up on Feb. 16.
Local
Movies
Television
Comics
Games
Parade
We'll just apologize right now for telling you that your favorites are unhealthy.
Neighbors
Anniversaries
Births
Birthdays
Engagements
Obituaries
Weddings
Submit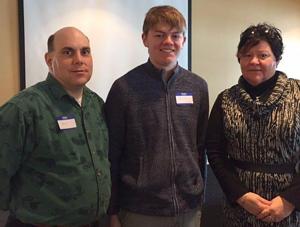 Rotary Club of Winona recently awarded the December Student of the Month. The recipient is Bryan Solberg, son of Renee and Brian Knutson of Winona and a senior at Winona Senior High School.
Food, Health, Wellness
Home & Garden
Faith
Food
Health
Visit Winona
Worship Directory
A few years ago, an internationally respected 68-year-old physicist fell for a sweetheart scam. Paul Frampton met a young supermodel online, became convinced he was corresponding with the new love of his life and traveled to La Paz, Bolivia, …
State, National & World News
Minnesota
Wisconsin
National
World
Strange
NASHUA, N.H. (AP) — With less than two days until New Hampshire voters go to the polls, Hillary Clinton took a trip to Michigan. And other candidates, including Jeb Bush, said their campaigns will go on no matter what the outcome Tuesday. Don…
Follow the Winona Daily News
Sign Up for Our Email Lists
Vote! Today's Poll
Loading…
With the pool of presidential candidates narrowing, which front-runner do you support?